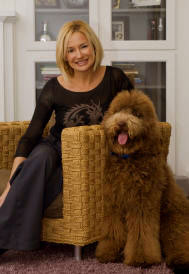 Sandra Gunn
email Sandra
4141 Southwest Frwy,
Suite 250
Houston TX 77027
Office: 713.224.2777

Sandra Gunn has received the following awards:
• 2011 Five Star Professional Award / Texas Monthly
• 2007 Top Production Realtor Award*
• 2006 Top Production Realtor Award*
• 2005 Top Production Realtor Award*
• 2004 Top Production Realtor Award*
• 2004 Sold on My Realtor Award**
• 2002 Top 100 Agents in Houston*
* Houston Association of Realtors (HAR)
**Houston Chronicle
Click HERE for some Useful Links.
Confused About Real Estate Terms? Find Definitions and Answers in our Real Estate Glossary or Mortgage Glossary.
Texas Real Estate Brokers and Salespersons are licensed and regulated by the TEXAS REAL ESTATE COMMISSION (TREC). If you have a question or complaint regarding a real estate licensee, you should contact TREC at P.O. Box 12188, Austin, TX 78711-2188 or [512]-465-3960. You can also view the Texas Administrative Code.
Sandra Gunn owns one of the most respected, productive boutique real estate firms in Houston. She is a native Houstonian and has been selling Houston real estate since 1984.
Regarded as an expert of Houston real estate by her peers, previous clients and the media such as the Houston Chronicle, Houston Business Journal, 002 Magazine, KHOU - Channel 11, KRPC - Channel 2, New York Times, Hollywood Reporter, HGTV - Lofty Ideas, Better Homes and Gardens and more, Sandra and her team of professionals are available to assist Houston real estate buyers, Houston real estate sellers, Houston real estate developers and those looking at the Houston real estate rental market. Houston real estate specialty markets include new construction homes in West University, Southgate and the Medical Center areas; historic homes including Houston Heights, Montrose, Southampton and Boulevard Oaks; urban high density areas including Downtown, Midtown, Rice Military, Washington Avenue corridor, Museum District, Uptown Park and the Galleria; as well as all the Houston high-rise and rental buildings. She is an expert in all Houston loft buildings including St. Germain Lofts, Capitol Lofts, Kirby Lofts, Hermann Lofts, Rice Lofts, Bayou Houston Lofts, Empire Lofts, Franklin Lofts, Gotham Lofts, Stanford Lofts, Il Palazzo Lofts, Live Oak Lofts, Metropolis Lofts, Renoir Lofts, Washington Lofts, Manhattan Lofts, The RISE Lofts, Keystone Lofts and Paramount Lofts.
She continually ranks year after year in HAR's Top Producer Realtor list out of all 25,000+ members.

Join us on Facebook to receive updates as they happen.